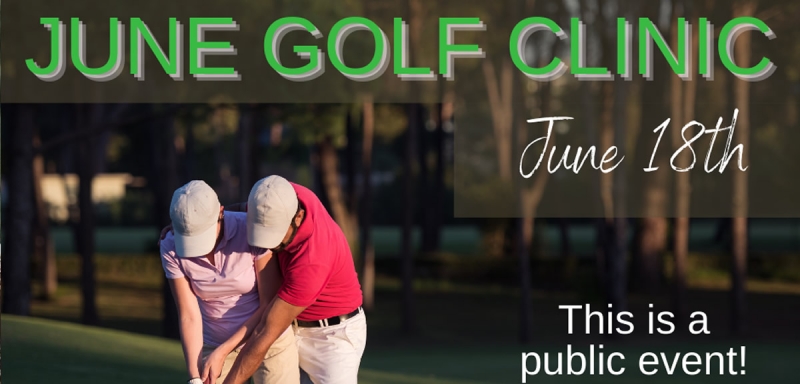 Open to the public! Join us for a monthly golf lesson with one of our golf pros! Includes golf lesson, dinner, and a beverage. Limited spaces are available.
Golf Professional, Greg Johnson will be teaching full swing, putting and chipping Includes: Golf instruction, dinner, and your choice of one mug of beer or one glass of wine.
Costs & Registration Information:
Cost is $60.
Sign up via our website - spaces are limited. Event information and registration at: https://www.devilstowergolf.com/events/calendar/eventdetail/191/-/golf-clinic
Social Media & Contact:
Questions? Contact Tammy Turner at 813-382-5421 or email This email address is being protected from spambots. You need JavaScript enabled to view it.
https://www.facebook.com/thegolfclubatdevilstower
https://www.instagram.com/thegolfclubatdevilstower