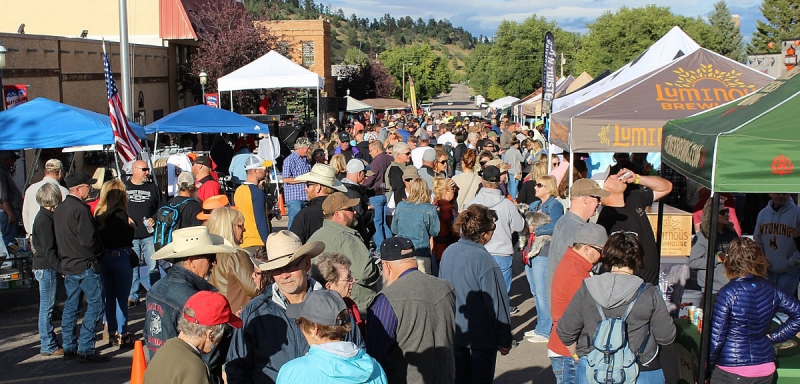 Sundance Beer Festival invites beer enthusiasts and their families to converge on Main Street in Sundance, Wyoming to come try our amazing selection of premium craft brews from Wyoming, South Dakota, Montana and Colorado! This year the festival starts at 4 pm, with samples until 9 pm and music continuing until 10 pm.
Nine cool, bucking horse trophies will be awarded in the categories of Best Pale Ale, Best Wheat, Best Amber, Best Lager, Best Porter/Stout, Best IPA, Best Specialty, Best Home Brewer and Best All-Around Brewer.
For only $25 a custom 4oz mug is provided to each festival participant for unlimited tastes of any and all brews featured during the five hour event. CASH Only!
Additionally, participants are the judges!  Vote for your favorite beers in each of the classes and for overall best brewery.
This is a family friendly event and all are welcome to attend.