Only nine miles west of Devils Tower lies the Old West community of Hulett, Wyoming.
Nestled in the heart of Wyoming's storied Bear Lodge Mountains of the Black Hills is a quaint western town. Hulett welcomes you to the grassy prairies and pine-covered rimrock bluffs of this legendary land located in northeast Wyoming.
Bear Lodge National Forest surrounds Hulett and offers fantastic outdoor recreational opportunities including hiking, horseback rides, ATV & Off Road fun, mountain biking, fishing, hunting and more!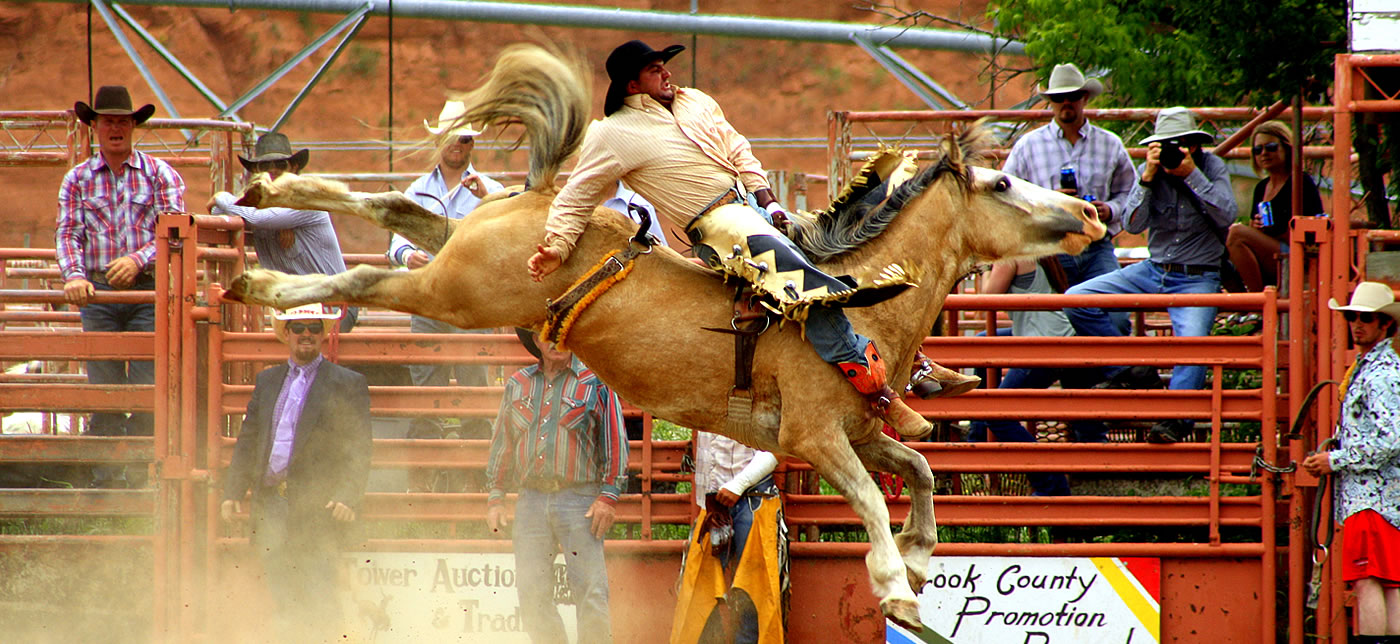 Each year on the second Saturday in June, Hulett hosts one of northeast Wyoming's longest running rodeos, the Hulett Rodeo.
During August, Hulett is proud to welcome over 100,000 motorcycle enthusiasts during the annual Sturgis Motorcycle Rally. Hulett is a great place to stop and stay after a scenic ride from South Dakota into Wyoming along the Spirit Highway/Highway 24. Historical markers and picturesque snapshot-spots make this drive ideal for those who want to experience the true West.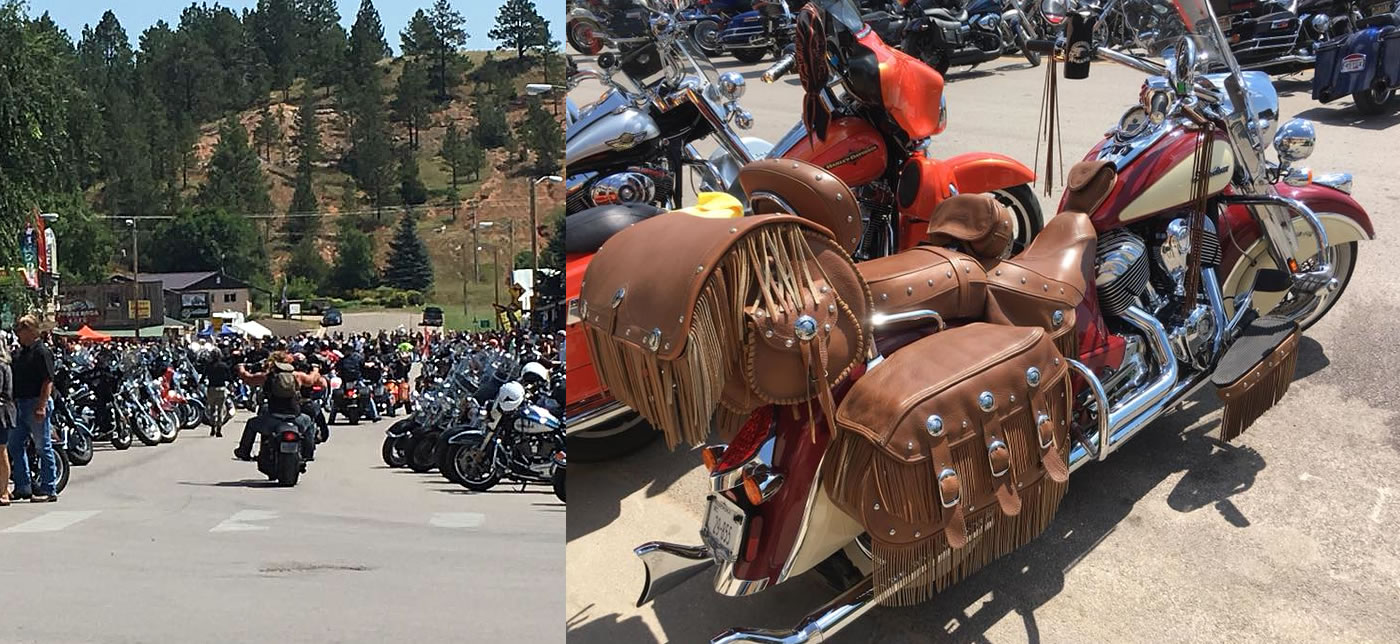 Downtown Hulett is home to the Hulett Museum & Art Gallery, preserving northeast Wyoming's rich history and culture. Among the collections is a fantastic display featuring dinosaur bones. The museum also offers the opportunity to see local homesteading stories and the relics from that era.
Hulett is also home to the Golf Club at Devils Tower. This private golf course & club features special packages for travelers who want to play a round in the shadow of Devils Tower National Monument. Skeet shooting and fine dining at the 77 Steakhouse and Saloon (open to the public) are also available.
There are several great hotels and many hometown restaurants from which to choose. Just a short drive away, families can enjoy a hike around Devils Tower. True adventurers can hire a guide and climb their way to the Tower's top!
Sportsmen visiting the area enjoy premier hunting. Turkeys are hunted in both the spring and the fall. Large game including elk and deer are pursued each fall. If you're looking for a little rest and relaxation, Hulett is your perfect vacation destination!
---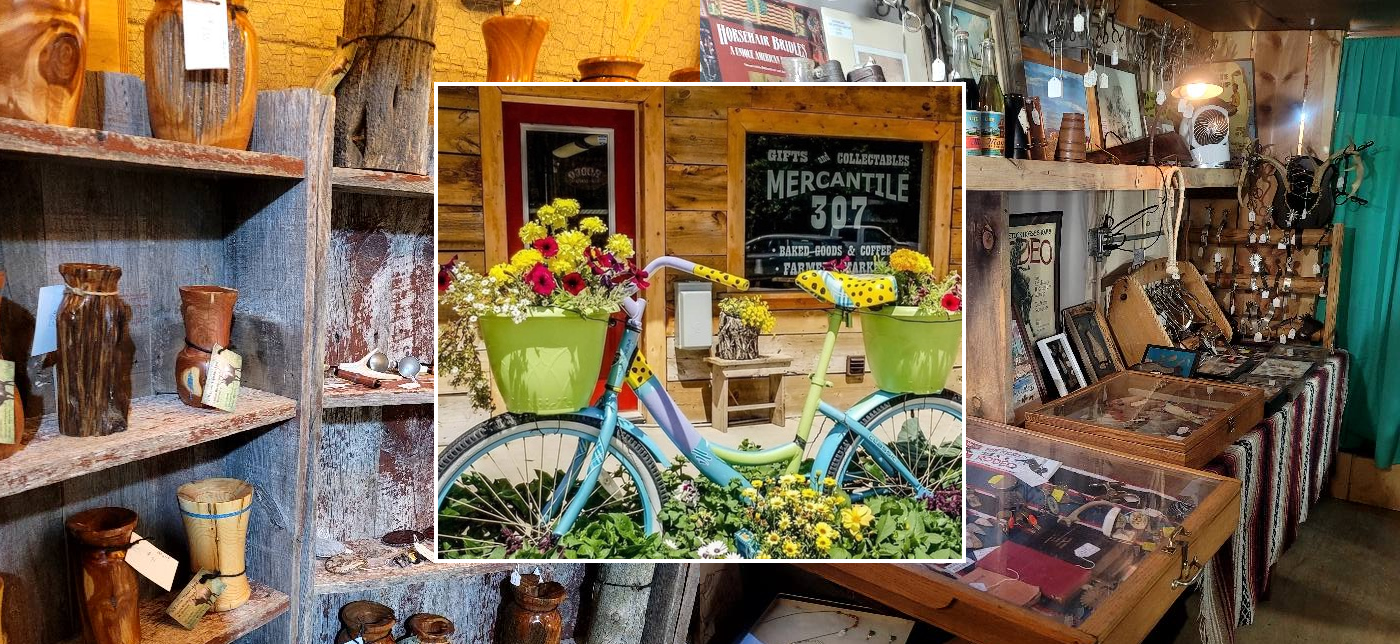 Visit Mercantile 307
Stop in and enjoy great Art, Quilts, Unique Boutiques as well as Farmers Market products! Shop Local! Open year-round and offers products from over 40 local artisans.