Rodeo is a cherished tradition here in the "Cowboy State" and Hulett, Wyoming is no exception.
The community has been hosting the annual Hulett Rodeo since 1947!
Each year on the second weekend in June, cowboys and cowgirls from across the region enter the rodeo.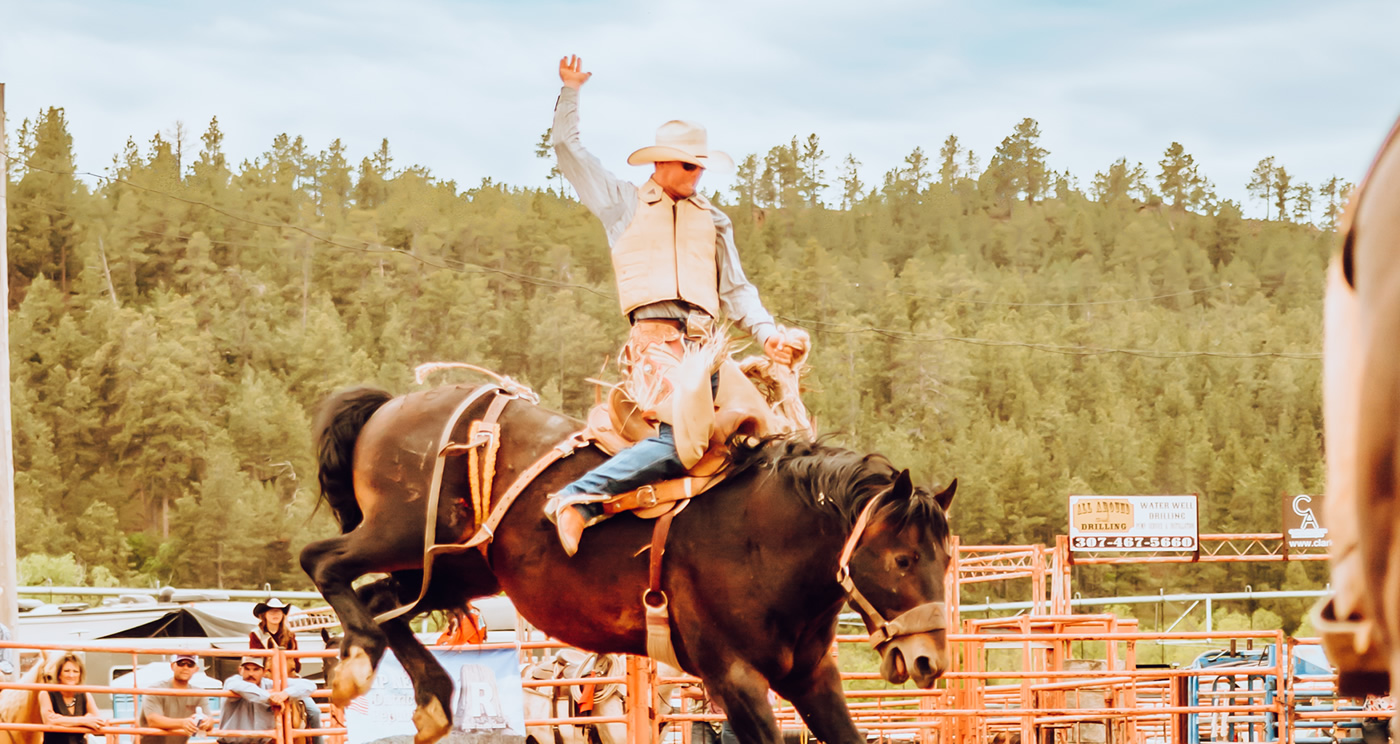 A Saturday morning parade in downtown Hulett and beginning at 10 a.m., kicks off the action. Following the parade, the action heads to the local rodeo arena where lunch is available. The rodeo gets underway at 1:30 p.m. Attendees can expect to see bronc riding, bareback riding, bull riding, steer wrestling, calf roping, team roping, barrel racing and more!
Kids Calf Scramble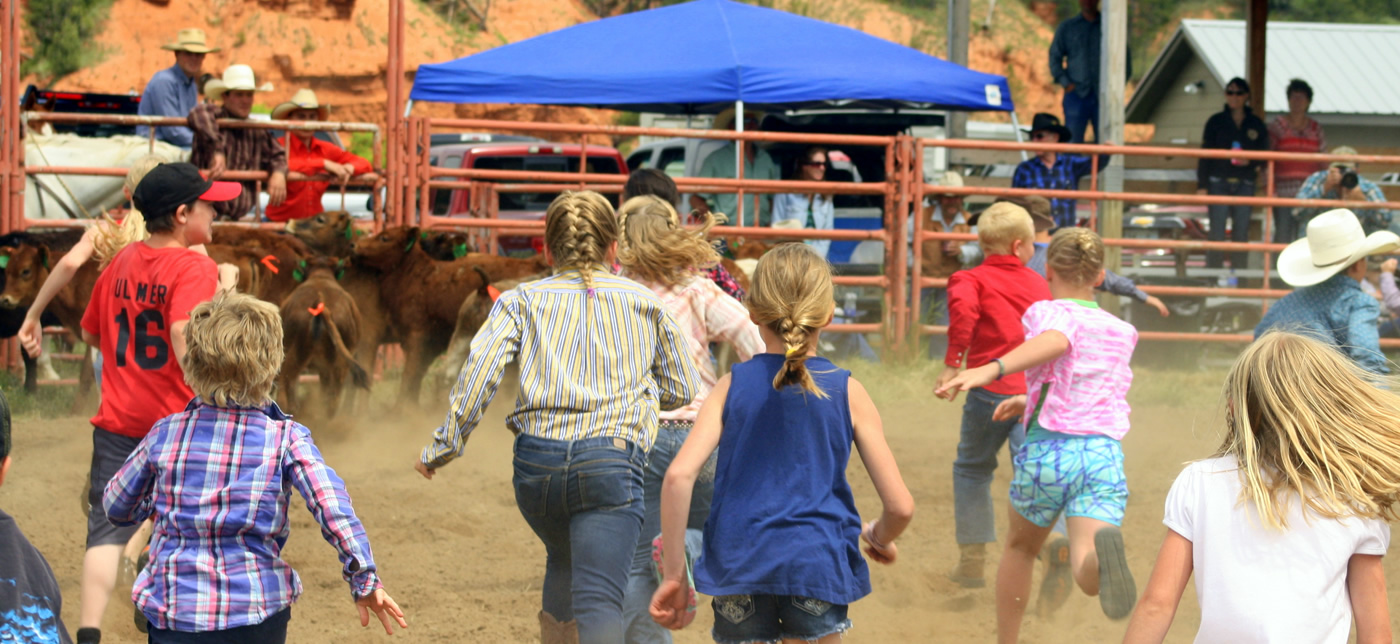 If you are bringing youngsters to the rodeo, consider letting them enter the calf scramble, or the boot race. In the calf scramble there are two age groups – 10 and under and 11-14. The kids race around the arena in pursuit of a ribbon tied to the tail of a calf. The winner is the individual who is the fastest at snatching a ribbon and racing it to the event judges. In the boot race, all of the kids remove one of their shoes and place it in a pile. Youngsters race down the arena to retrieve their boot from the pile of footwear, put it back on their foot and race for the the finish line. The fastest child wins a prize, sometimes a pair of new boots!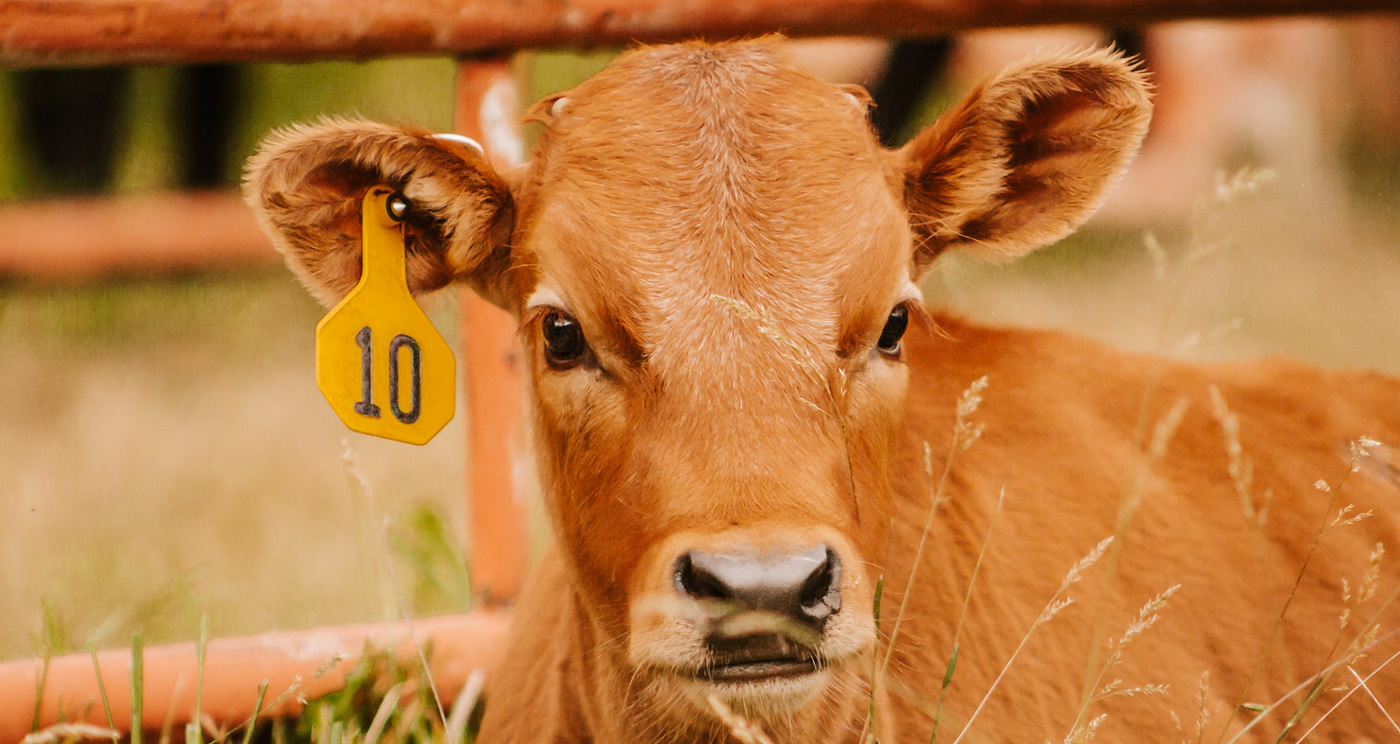 Country Junkin'
On the same weekend as the rodeo, Country Junkin' – a county-wide garage sale with booths set up across the countryside – is held. There is also a car show in the parking lot of the local Farmers Co-op filling station.