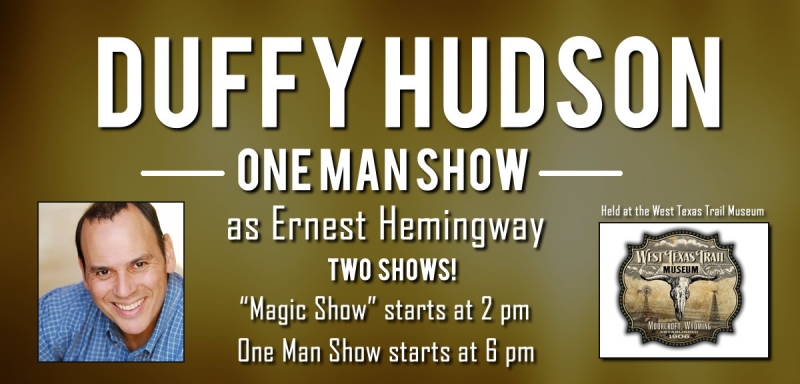 Come out for a night of fun and entertainment as Duffy Hudson returns to present his amazing "One Man Act." This year Hudson will portray Ernest Hemingway. Mr Hudson will be doing 2 shows. A magic show at 2pm and his One Man Show at 6pm at the West Texas Trail Museum in Moorcroft, Wyoming.
In past years he has portrayed Edgar Allen Poe, Audie Murphy, George Burns, Dr. Seuss, and Houdini for us.
Duffy Hudson is an actor, director, writer, teacher and filmmaker.
Duffy began his New York career working backstage with Michael Ritchie (Artistic Director Center Theatre Group) on several Broadway productions including Present Laughter with George C. Scott.
Learn more: https://westtexastrailmuseum.com
Duffy Hudson: https://duffyhudson.com