Keyhole State Park is a locals favorite! This hidden gem offers swimming, hiking, boating, water skiing, bird-watching, fishing, camping, geocaching, picnic areas and more! Some of the state's largest fish have been caught at Keyhole. You will find something for everyone in your group.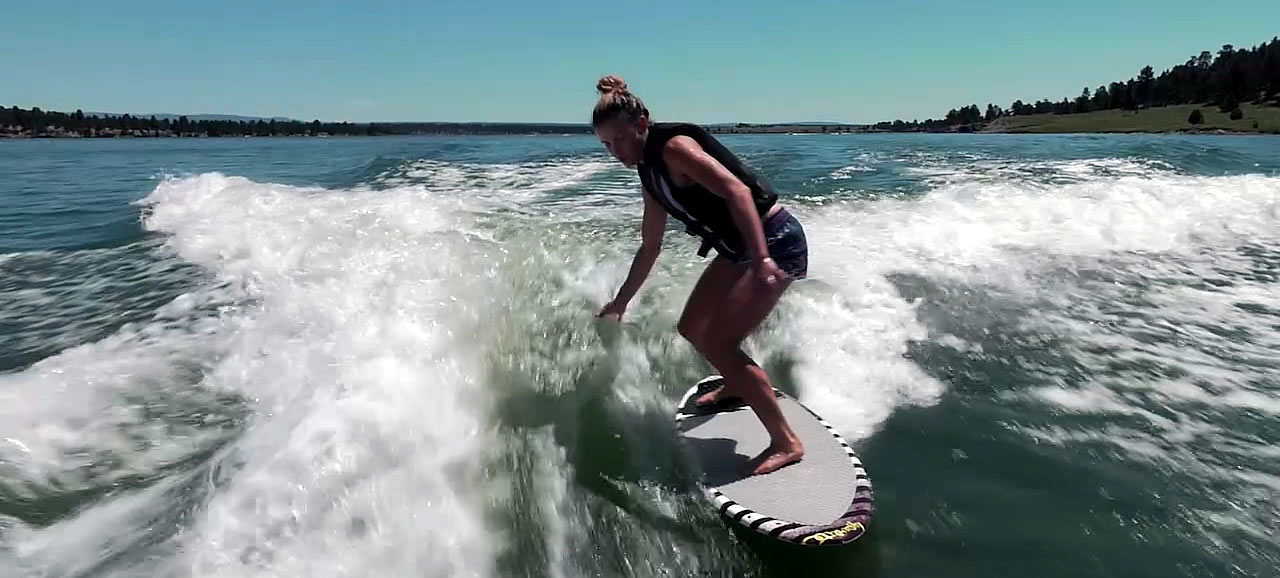 Getting to Keyhole State Park
Keyhole State Park is located on the western edge of the famed Black Hills, between Sundance and Moorcroft, and is easily accessed off I-90 at exit 165, or take exit 153 or 154 in Moorcroft, then Hwy 14 north 6 miles, then take Hwy 113. Within sight of Devils Tower, Keyhole State Park is situated along the southeast shore of Keyhole Reservoir
The Marina
Keyhole State Park has a marina operated by an independent contractor. The marina sells groceries, beverages and fishing/boating supplies as well as a small selection of gift items. The marina has boats and sail boards for rent, and sells fuel. The marina also has a boat ramp with a dock system setup for boat storage, both wet and dry slips. The Marina has a total of 15 camp sites available, and 10 of them have water and electric hookups. The marina is located on the south side of the lake, just a mile and a half from the park headquarters at the end of Marina Drive.
Campgrounds & RV Hookups
Keyhole State Park has 10 campgrounds with a total of 286 camping sites. The park is open to camping year round. The Tatanka campground is the only campground which has water and electricial hookups. Reservations are neccessary for State Park campsites. You can reserve your site in advance by calling 307-756-3596 or online here: https://wyomingstateparks.reserveamerica.com/campinghome.page
Cabins & Wyoming's First State Park Treehouse
Keyhole State Park features a Wyoming State Park first: a tree house that can be reserved for overnight stays. There are also 4 log cabin style units that can be reserved. All lodging types should be reserved on the Wyoming State Park website here: https://wyomingstateparks.reserveamerica.com/camping/keyhole-state-park/r/campgroundDetails.page?parkID=1220014
Group Shelters & Group Sites Available
Keyhole State Park offers 3 group shelters which can be reserved. Family reunions, weddings and company picnics are commonly hosted in the group shelters. To reserve a shelter call 307-756-3596. There are also 6 group sites available. Two reservable group sites in Tatanka, two group sites at Pat's Point and two group sites in the Cottonwood Campground.
Boating in Keyhole
Keyhole State Park is on Keyhole Reservoir, which has 14,720 acres of navigable water for fishing and recreational use!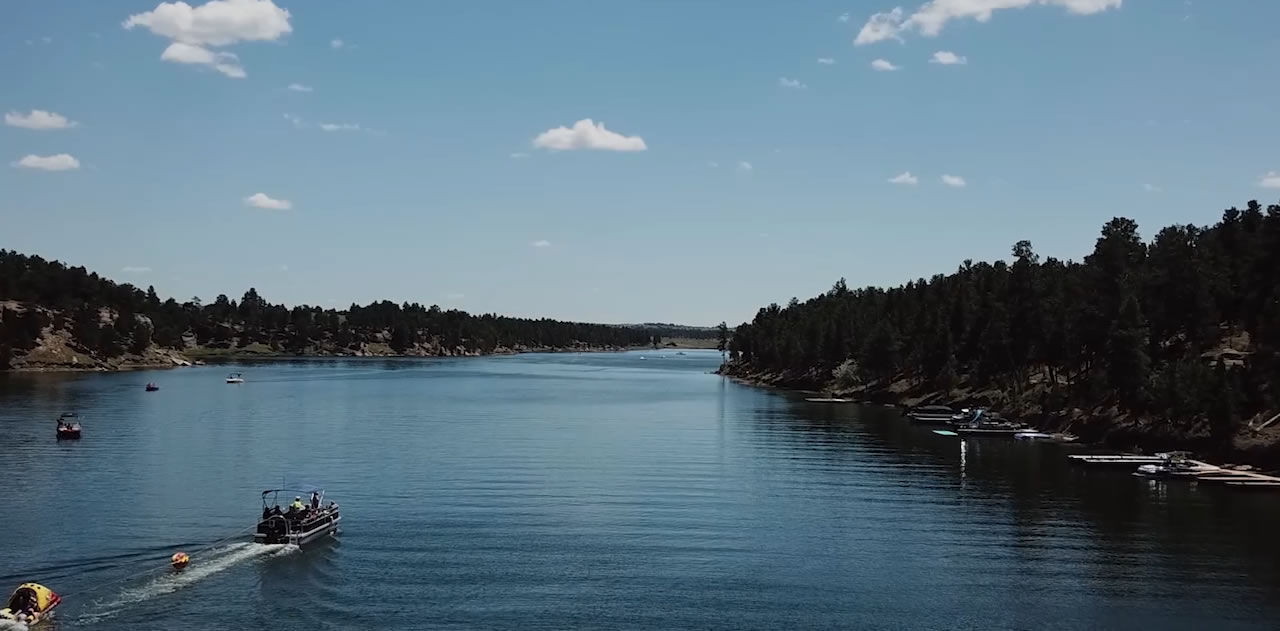 There are a total of 5 boat ramps at Keyhole State Park. There are boat ramps with docks located at the Wind Creek Campground, Coulter Bay Campground, Pat's Point Campground and at the marina. There is also a boat ramp located in the Tatanka Campground but there is not a dock at this location. Boat ramps are open seasonally according to conditions on the lake.
Fishing at Keyhole
Ice fishing, boat fishing and shore fishing are all popular at Keyhole Reservoir. There is a large variety of fish including crappie, perch, small mouth bass, walleye and northern pike. Drum and catfish can also be spotted in the lake.
Make sure you have a valid Wyoming fishing license and conservation stamp and that you know the regulations. Fishing licenses are available in the area from Keyhole Marina, the Empire Guest House and Paradise Grocery Store in Pine Haven.
Fees
The daily use fee is $6 per Wyoming resident vehicle, or $9 per non-resident vehicle, and is required to enter and use park areas and facilities. An annual daily use permit is also available for frequent visitors to Wyoming State Parks. The camping fee is $15 per Wyoming resident vehicle or $25 per non-resident vehicle (includes daily use fee). Fees are subject to change!
Annual Events
Two of the most popular events hosted at Keyhole State Park are the July fireworks display and the 1st Day Hike held on the first day of the new year.
Each year the city of Pine Haven and the Pine Haven Volunteer Fire Department host this event to celebrate Independance Day. Please support the local fire department by "Filling the Boot" with your donations. This year the Fireworks are going to be displayed July 3, 2021 starting around 9:00 pm Keyhole State Park is deferring park fee after 8:00pm.
Additional Information
Learn more about Keyhole State Park from these trusted sources.