A TASTY TROUT MEAL marked the beginning of what is today Ranch A, located five miles south of Beulah, Wyoming.
The 645-acre property that is owned by the State of Wyoming includes an iconic log lodge, historic structures, walking paths, a blue-ribbon fishery and rental facilities. Ranch A is a popular destination for weddings, family reunions and meetings.
The Story beings as a millionaire publisher has car trouble on the way to Yellowstone National Park
In 1927, Millionaire publisher Moses L. Annenberg and his son Walter were traveling to Yellowstone National Park when their car broke down in nearby Spearfish, South Dakota. Awaiting repairs, the Annenbergs enjoyed a meal of trout. Moses described it as "the best I've had since I left Europe." Learning that the fish came from Sand Creek, the stream that runs through present day Ranch A, Annenberg hired a car and visited the area.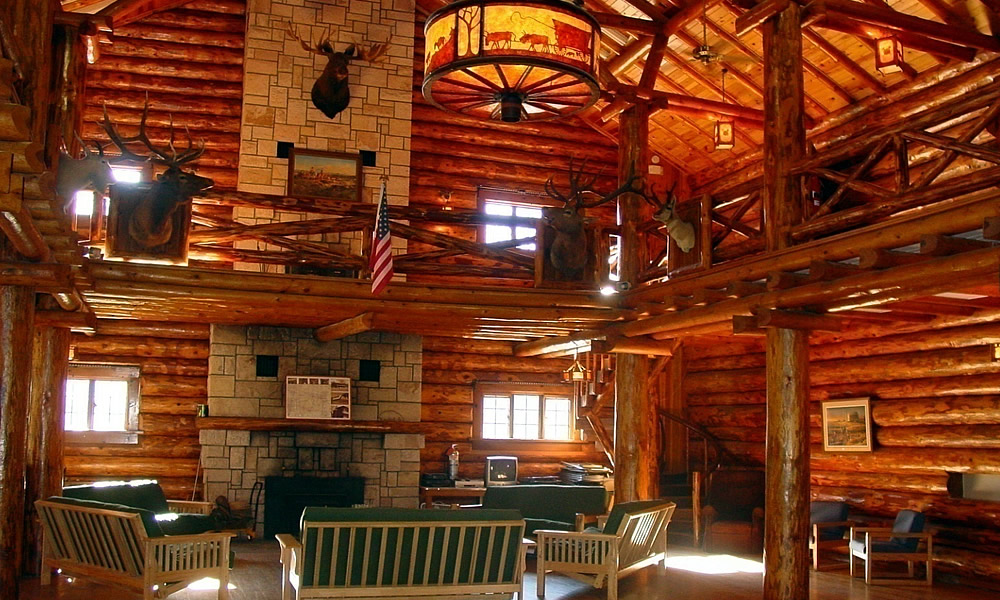 Annenberg purchased the trout farm where the fish was raised, marking the beginning of what is today Ranch A. The iconic lodge was built in 1932. Construction was done by the Juso Brothers, master log builders from Finland. Thomas Molesworth, who went on to earn fame for his skills, built furniture and decorations for the lodge.
Ranch A is acquired by the state of Wyoming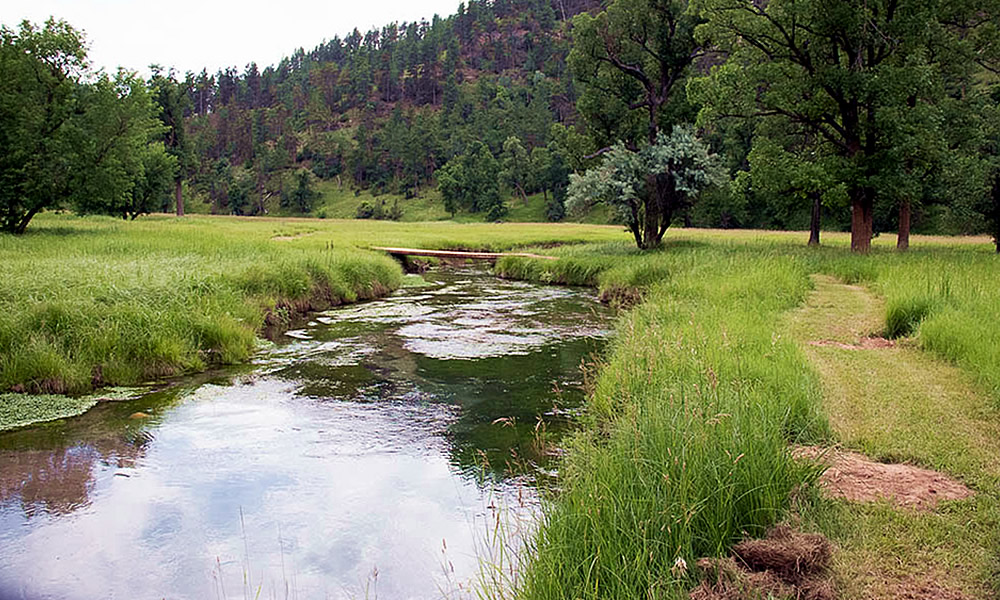 Over the next two decades the property had a series of owners and in 1963 was sold to the U.S. Fish and Wildlife Service. In 1979, Ranch A became part of the Spearfish Fisheries Center Complex. Those facilities closed in 1986 and federal legislation transferred the property to the State of Wyoming in 1996. In 1997 Ranch A was listed on the National Register of Historic Places. The Ranch A Restoration Foundation today leases the property from the State of Wyoming.
The Ranch becomes an event venue for weddings, meetings and groups
With a goal of funding site operations, maintenance and repairs, the Foundation offers rentals of the property. The main lodge, the Pete Smith Memorial Cabin, the Babcock House and a series of apartments are available. Details about reservations can be found on the group's website.